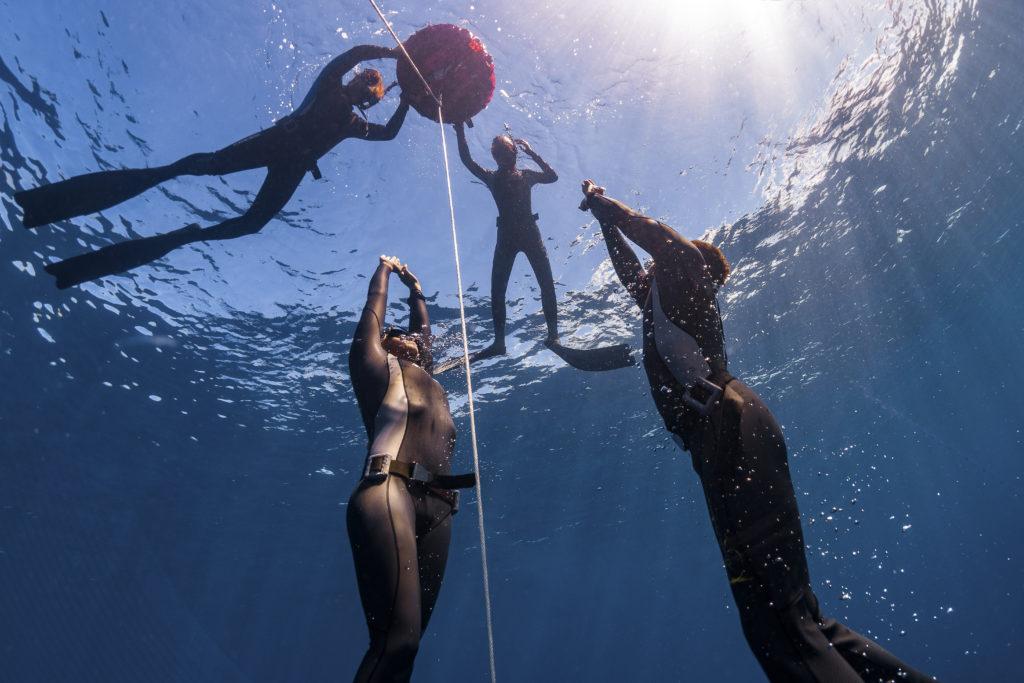 Freediving, it is the inner power, the discipline and the control. If you have always to penetrate the underwater world, silently, staying as long as your breath holding and your physical condition allows you, since Freediving is made by you. Following the PADI Freediver course is your first stage for discovering why freediving becomes a popular method for exploring the world under the waves.
For signing up in a PADI Freediver course, you must be at least 15 years old. You must know swimming and being in a good health. No preliminary experience in snorkelling or freediving is necessary.
Beside the static and dynamic freediving that you will do in the swimming pool, you will practice the constant weight. It is based on descending and a remounting along a rope only with the force of the fins. The weight does not change, we descend with a belt with weights and we remount with it it is a competition discipline.