Tec 40 is the first part of the entire course PADI Tec Deep Diver, including on top of this level, the Tec 45 and the Tec 50. During this training, you'll learn decompression procedures, which will allow you to dive with deco stops. You'll also have the opportunity to dive with an additional tank containing a mix up to 50% oxygen, increasing at the same time safecty during deco stops.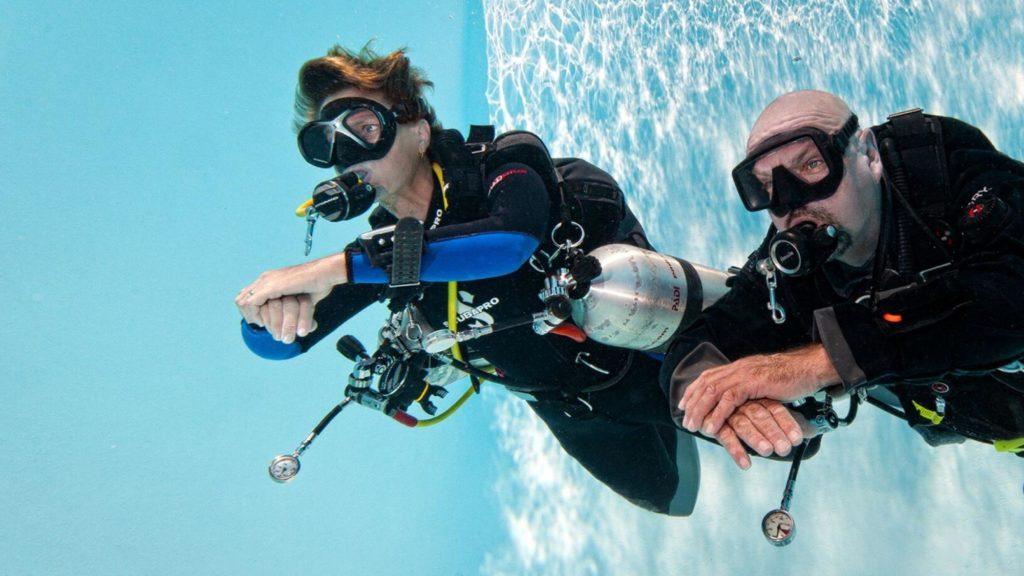 Prerequisites:
To be at least 18 years old
Good health (medical certificate required)
Having the Advanced Open Water Diver or an equivalent certificate
Having the Nitrox diver (enriched air) or an equivalent certificate
Having the Deep diver or an equivalent certificate
Having an experience of at least 30 recorded dives including at least 10 with enricehd air deeper than 18 meters
The course covers:
Introduction to technical diving
Usage of a decompression software and dive computer to plan dives with decompression stops
Usage of an additional tank during the dive
The course comprises:
3 theoreticals courses
Written exam
1 dive in protected field
3 dives in natural field
The equipment that will be used:
All dive equipement required for Tec diving
The price includes:
Inscription fees
School fees
The scuba diving equipment loaned by the school
3 dives (in lake)
The certificate
The price does not include:
The mandatory medical examination
The fins, mask and the snorkel required from the first course
The gloves and the diving boots
Dry suit
What you will be able to do once certified:
You'll be able to plan and organise deep dives with deco stops up to 40 meters using an additional tank with enriched air (Nitrox) to increase your safety.
To take the next level course: Tec 45.