The course Tec Sidemount offers same benefits than the course Sidemount Diver (recreational diving), this means diving bottles in lateral configuration. However this course will allow you to dive with at least 2 tanks to benefit from extended dive duration. You can of course combine what you learnt in other Tec Rec courses with Tec Sidemount, but also the other way arround, start with Tec Sidemount then continue with other Tec Rec courses.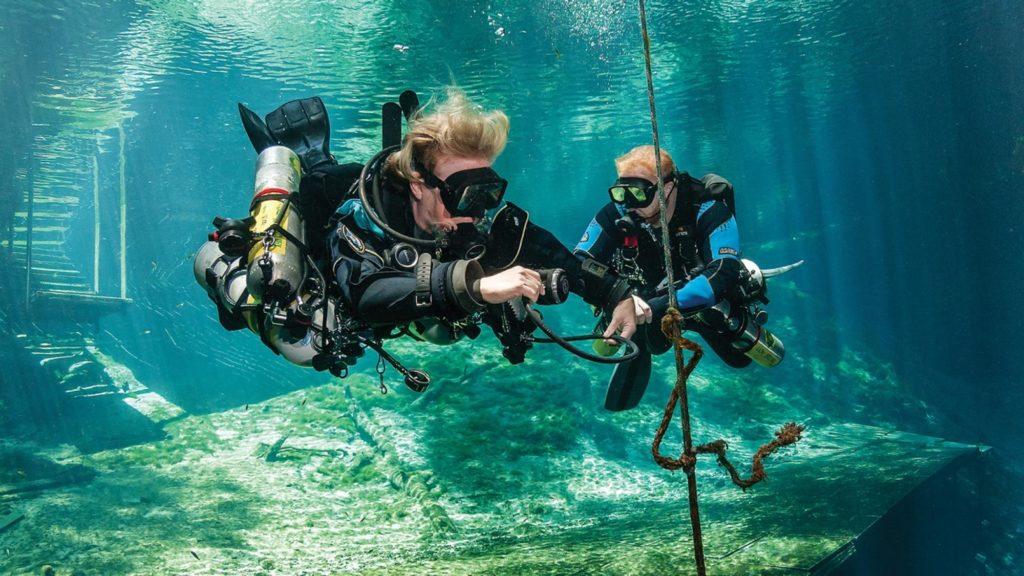 PrPrerequisites:
The course covers:
Presentation and set up of sidemount equipement
Management of different bottles and gas mixes
Exercises with "heavy" equipment
The course comprises:
Theoretical part
One dive in confined environment
Three dives in natural environment
Scuba gear used:
all the equipment required for Tec Sidemount dive
The price includes:
Inscription fees
School fees
The equipment and the specific diving material lent by the school
4 dives (in confined and natural environment)
The license
The price does not include:
The mandatory medical visit
The fins, mask and snorkel, mandatory during the 1st course
The gloves and boots
What you can do once certified:
You will be a diver with enough knowledge and experience for performing, planning and organising dives with sidemount with multiple tanks and continue your Tec Rec training.